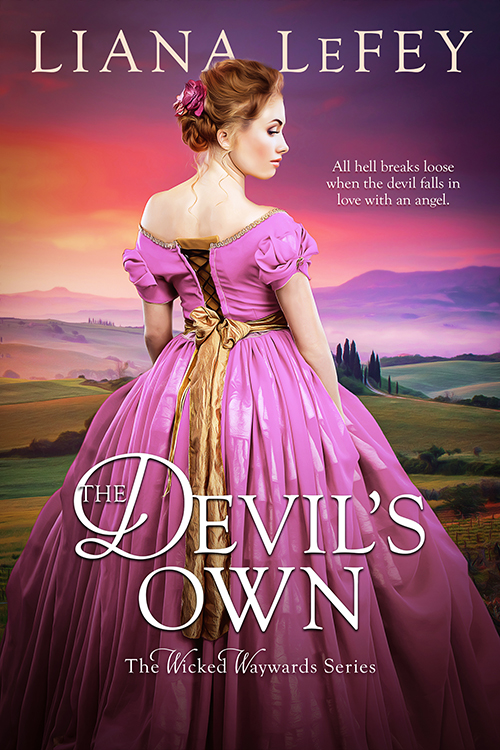 All hell breaks loose in Harper's Grove when the devil falls in love with an angel who mistakes him for a saint…
Lord Devlin Wayward, gambler and dedicated rake, returns home for the first time in years only to land himself in deep trouble when he ends up with a broken leg. Unable to travel to London to seal an important deal that will make or break his fortune, Devlin persuades his identical twin, Daniel, who happens to be the parish vicar, to take his place in London while he temporarily minds his flock.
Miss Mary Tomblin is taken with the devastatingly handsome reverend, who represents everything she desires in a husband after narrowly evading a ruthless rake last Season. But the vicar rebuffs every advance—until he suddenly accepts her help with pastoral duties while his broken leg heals. Mary seizes the chance to show the good reverend what an excellent helpmeet she will be.
The devil takes on the role of village vicar and discovers it's nowhere near as easy as he imagined—especially when he falls in love with an angel who mistakes him for a saint.
COMING JUNE 2021!
Available for pre-order now at Amazon and Barnes & Noble!